Sexual Addiction Recovery Center Staff
Dr. Matthew Hedelius Psy. D., LCSW, CSAT-S
Director
Dr. Matthew Hedelius has been providing treatment for individuals who suffer from trauma and sexual compulsivity for over 20 years and has completed over 40,000 therapy sessions in that time frame.  He has experience in outpatient, residential and inpatient treatment settings. He provides bio and neurofeedback as a means of helping patients resolve their addictions and trauma issues.  In addition, he has been trained in and provides EMDR to help patients resolve their traumatic histories.  He enjoys running half marathons and marathons and loves working with people. He also provides supervision for therapists who are training to be sex addiction therapists.
Dr. A. Todd Freestone Psy. D., LCSW, CSAT
Clinical Director
Dr. Freestone specializes in the treatment of sexual compulsivity, sex offender and sexual victimization disorders. He also provides treatment for other addictive disorders including substance abuse, gambling, and theft as well as trauma and other mental health issues.He is a certified Mandt Systems Trainer, and has worked in outpatient, residential and behavioral health settings. He has extensive experience in emergency crisis evaluation and treatment settings as well. Dr. Freestone has been working in the field since 1995.

Dr. Chris Morgan DNP-FNP
Medical Director
Dr. Morgan is our medical director.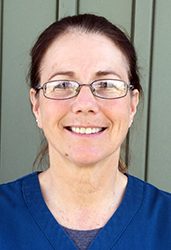 NaDonna Freestone
Program Coordinator
"Time for change is a personal determination; when the commitment to change happens, Paradise Creek provides a solid foundation to build on."
Jacob Stacy
Clinician and Facility Manager
Bachelors of Science in the Science of Human Development.
Heather T. Overly
MT-BC, received her BS in Music Therapy at Utah State University in 2001
Karen Jones
Medical Specialist
"I love working at Paradise Creek Recovery…and seeing the amazing results in the clients from day one to their last day."
Rosemary Winslow
Housekeeping Specialist
"I want to make a difference in peoples' lives and to hopefully help them in some small way with their recovery. The location of Paradise Creek is great because it's very quiet and the sunrises are beautiful."
Heidi Dalton
Lawn Care Specialist
"Malta is a peaceful and beautiful place. I love working at Paradise Creek because it gives me the chance to help people trying to change their lives for the better."
Nicole Deters
Transportation Specialist
"Malta is a great place for treatment because it's away from all of the temptations; it's a little piece of heaven in the desert of Idaho. Helping families stay together and being a part of it is an amazing feeling and I wouldn't change it for the world.

Sandra Rodriguez
Staff Member
"It feels good to be part of a team that helps people.  I know that Paradise Creek can make a difference in many families' lives."
Suzanne Claudy
Culinary Specialist
"Malta is a little slice of heaven.  It is a wonderful place to regain a sense of balance in your life."
Taylor Hathaway
Technology Specialist
Annette Hathaway
Office Specialist