The PCRC Weekly Support Group by Jacob Stacy, LCSW, CSAT-C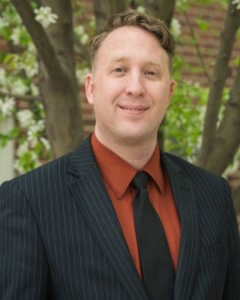 Clients transitioning from residential or out-patient sex addiction treatment need supportive bridges in their aftercare plan, to support each person landing back into life. Early recovery is uncharted territory for the addict, one frequently filled with many relapse triggers. Navigating recovery-life commonly increases anxiety, and may decrease one's sense of safety, making unhealthy isolation seem like a tempting idea for the introverted porn addict. Change is a challenge for even the most well-adjusted individuals. Sex addicts often report to their therapists, "it feels like I'm drinking from the fire hose," when discussing how things are going post-treatment. Creating a support system becomes the first goal towards preventing old behaviors from gaining a potential foothold for the addict again.
Paradise Creek Recovery Center developed a weekly alumni support group which helps our men maintain a connection in this transition. This group is offered for several reasons. The participant voices are familiar and reassuring, as the clients were introduced to the support group prior to leaving treatment. This practice creates a jump start to the addict's new routine at home. The common sharing of each members' "experience, strength and hope," which acknowledges although early recovery is hard, it can be accomplished successfully with support and perseverance. The participants share their failures and successes for the new member to hear what worked and what didn't. All in attendance benefit from the experience in both giving and receiving.
Asking for help from others is one of the most vulnerable states for addicts to experience and is key to the development of health attachments and connectivity with others. More experienced alumni may ask for help negotiating through particular life issues, share exciting new experiences or interesting information they found useful. Men who have come and gone throughout the years, have returned to the group and reconnected with old treatment friends and/or created new friendships.
The overall benefits of participation in the alumni support group are witnessed in many dimensions in each participants recovery:
Enhanced communication skills development overall. Taking turns in sharing, encouraging others to share and participate.
Increase in sense of safety to share feelings with others.
The importance of listening to others as well as experiencing the validation of being heard. This practice is especially useful in healing with partners and family.
No-one is alone in or out of the alumni support group, encouraging brotherhood and community.
Reducing isolation through sharing in the group, as well as the consensual exchange of contact information for support outside of the group.
Growth of useful problem-solving skills.
The growth of empathy, compassion and connection. Walking the experience of putting yourself in another's shoes, witnessing their shame and pain, seeing their brothers and allowing themselves to be seen.
The discussions are robust, feelings remain strong, and continues inviting these men to return, week after week.
The Paradise Creek Recovery Center Alumni Support Group has experienced great attendance and engaging recovery discussions. The free hour-long weekly support group occurs every Thursday at 7:00PM Mountain time. - the only requirement for participation is prior treatment at Paradise Creek Recovery Center. Though the group is not a therapy group, it is facilitated by a staff member. The addition of this support group to the PCRC menu of services has created an uplifting and enriching community to assist our alumni in self care and support of brothers. They come to understand recovery is enhanced when shared, as they continue living a sober life through service.
How To Get Help

For more information about Paradise Creek Recovery Center and our services for sex and porn addiction, offending behaviors or those presenting ASD with problem sexual behaviors, please call 855.442.1912, or email paradisecreekintake@gmail.com
We look forward to working with you!